We got snow again...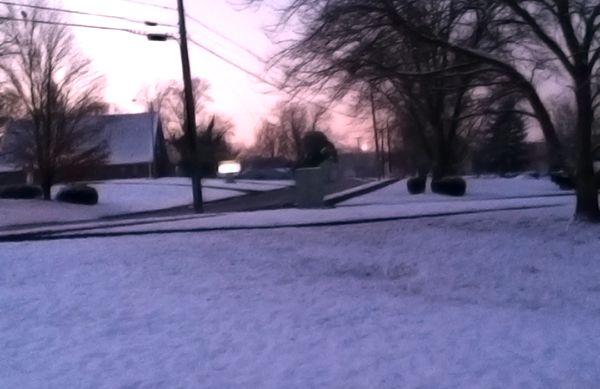 I have a thought, I thought Snowmiser killed his brother Heatmiser, but that's not true. It's just that he's making up for lost time.
Though this isn't as big as Thursday's, to have snow only three days afterwards is very odd to say the least.
Oh, and to make some of you Northerners pissed off...after this snow is gone, within one day, it'll be in the 70s here.
I want you to think on that for a moment.